Your horoscope told by current events in 1998
According to the LIFE magazine "Year in Pictures" special edition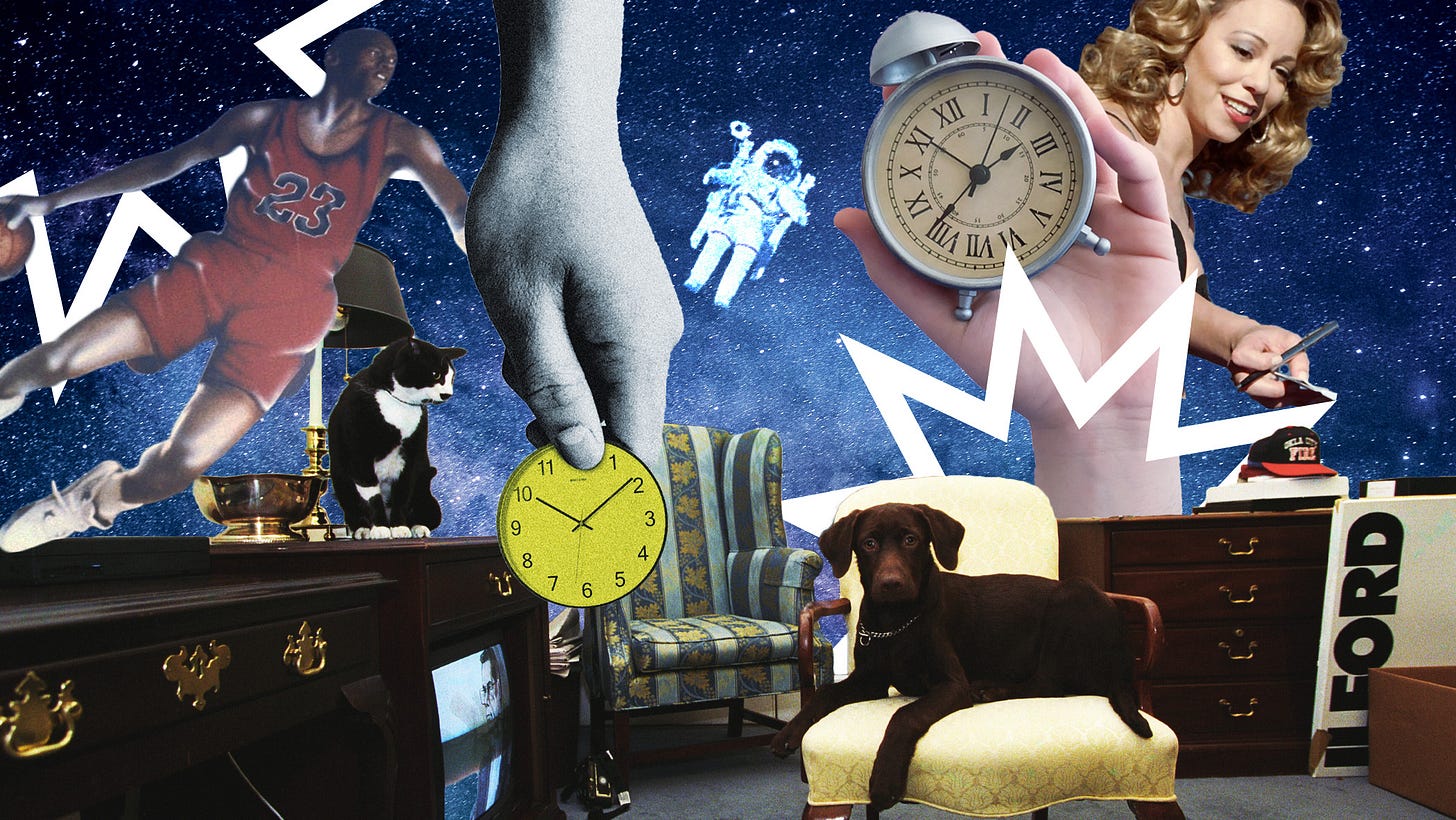 Aries: March 21st - April 19th
Titanic
wins 11 Academy Awards.
You're a contradiction that shouldn't work, but does: the baby of the zodiac and the leader. You're persistent and independent, regardless of what seems like a "good idea," and sometimes that pays off in a big way. Go with your gut.
Taurus: April 20th - May 20th
The last episode of
Seinfeld
is watched by more than 76 million people.
You're reliable and beloved. Let yourself believe that, and don't sweat the petty things. Learn when to exit a situation gracefully, rather than trying to mark your territory.
Gemini: May 21st - June 20th
Ginger Spice (Geri Halliwell) leaves the Spice Girls in the middle of their summer concert tour.
You get a bad rap, Gemini, but you're not two-faced. You just crave new experiences, and you know when to walk away. Don't let other people's ideas about you get in the way of your own self-image. Challenge yourself to live up to your imagination.
Cancer: June 21st - July 22nd
The
Cincinnati Enquirer
publishes an apology and pays $10 million to the Chiquita banana company over an exposé based on stolen company voicemails.
Your passion might lead you down the wrong roads, but your heart is in the right place. You always know the tea, so don't be afraid to use it in service of your ideals. Just make sure you're not the only person who has your back.
Leo: July 23rd - August 22nd
For the first time, Bill Clinton publicly admits to having an inappropriate relationship with Monica Lewinsky.
You bring fun, youthful energy into every room. Some people think you're a little bit vain and superficial, and they might be right. Are you investing in your personal brand to deflect something deeper about yourself that you need to work on?
Virgo: August 23rd - September 22nd
DNA tests confirm that two Virginia toddlers were switched at birth. Both families decide to share visitation rights.
Sometimes your free-spirit nature gets you in trouble, but you're loyal and not afraid of the truth. Check in with your expectations: Is the energy you put into your life the energy you want to get in return?
Libra: September 23rd - October 22nd
The NBA cancels the first 99 games of the fall season because of a labor dispute between the players' union and team owners.
You might be the diplomat of the zodiac, and sometimes that means you don't get what you need. Your ideals don't always translate to reality. Sometimes you just need to let it go.
Scorpio: October 23rd - November 21st
Scientists announce the first cultivation of human embryonic stem cells.
You like to seem aloof, regardless of how much you've really got going on under the surface. Deep down, you're protecting a soft heart. Sharing your energy and your vulnerabilities can benefit everyone around you, so don't be afraid of potential backlash. It's worth it!
Sagittarius: November 22nd - December 21st
A woman in Texas gives birth to octuplets. Seven of the eight survive, a first in recorded history.
You like to live a carefree life, which means you're more likely to get blindsided. Still, you make the best of whatever life throws at you. Don't let your sense of urgency get the better of you.
Capricorn: December 22nd - January 19th
Cigarette manufacturers agree to pay the state of Texas $15 billion to cover Medicaid funding spent on smoking-related illnesses.
You're always looking to improve your life, but you don't like being told what to do. Sometimes your personal ambitions and the change you want to see in the world don't align. Learn to trust your body.
Aquarius: January 20th - February 18th
The XVIII Winter Olympic Games earn disappointing ratings for CBS, attributed to poor coverage, weather delays, and a shortage of dominant American athletes.
You always want to communicate what you're feeling, but sometimes that just doesn't work out. It's no one's fault. You need to be nurtured, so seek out the people who will make you feel appreciated.
Pisces: February 19th - March 20th
Images from the spacecraft Galileo reveal that Jupiter's moon Europa may have a liquid ocean and interior heat, the right conditions for life.
You're sensitive and ever-changing, so some people might think you're leading them on. Really, you just always have something bigger and more fantastic on your mind. Don't let that distract you from what's going on here on earth.
Some of my favorite astrology purveyors: @milkstrology, Shitty Horoscopes, Madame Clairvoyant.
---
Header collage images from Wikimedia Commons (Buddy the dog and Socks the cat in the Oval Office, Michael Jordan mural, and Mariah Carey) and by NASA, Jeremy Thomas, Elena Koycheva, and Morgan Housel on Unsplash.