Scenestory
The first part of a series that asks the question: emo: what is it?
In 1874, a new artistic movement arose in Paris, characterized by innovative use of color and loose brushwork that gestured toward reality rather than striving for realism. The artistic establishment was critical of early efforts by artists like Monet and Degas. Critic Louis Leroy gave the movement a name, Impressionism, a sneering indictment of paintings that he considered unfinished and amateurish. A decade later, the movement fractured, as different artists embraced more diverse styles and, in some cases, became a part of the establishment themselves.
A little more than a hundred years later, a new style of music developed in Washington, D.C., in 1984. Skeptics consider it no different from the hardcore punk that had been played in the city for years, but practitioners stood apart from the hardcore scene by establishing a unique sensibility — more personal, less focused on politics. Still rebellious, but more emotive. This sub-genre was nicknamed "emocore," short for emotional hardcore, and it would later be put down by the even shorter "emo," a pejorative for bands considered insufficiently masculine.
"It was weird when people started using the term 'emo' because it was like: 'What, up until now, nobody ever thought music was supposed to be emotional?'" said J. Robbins, founding member of the pioneering emo band Jawbox.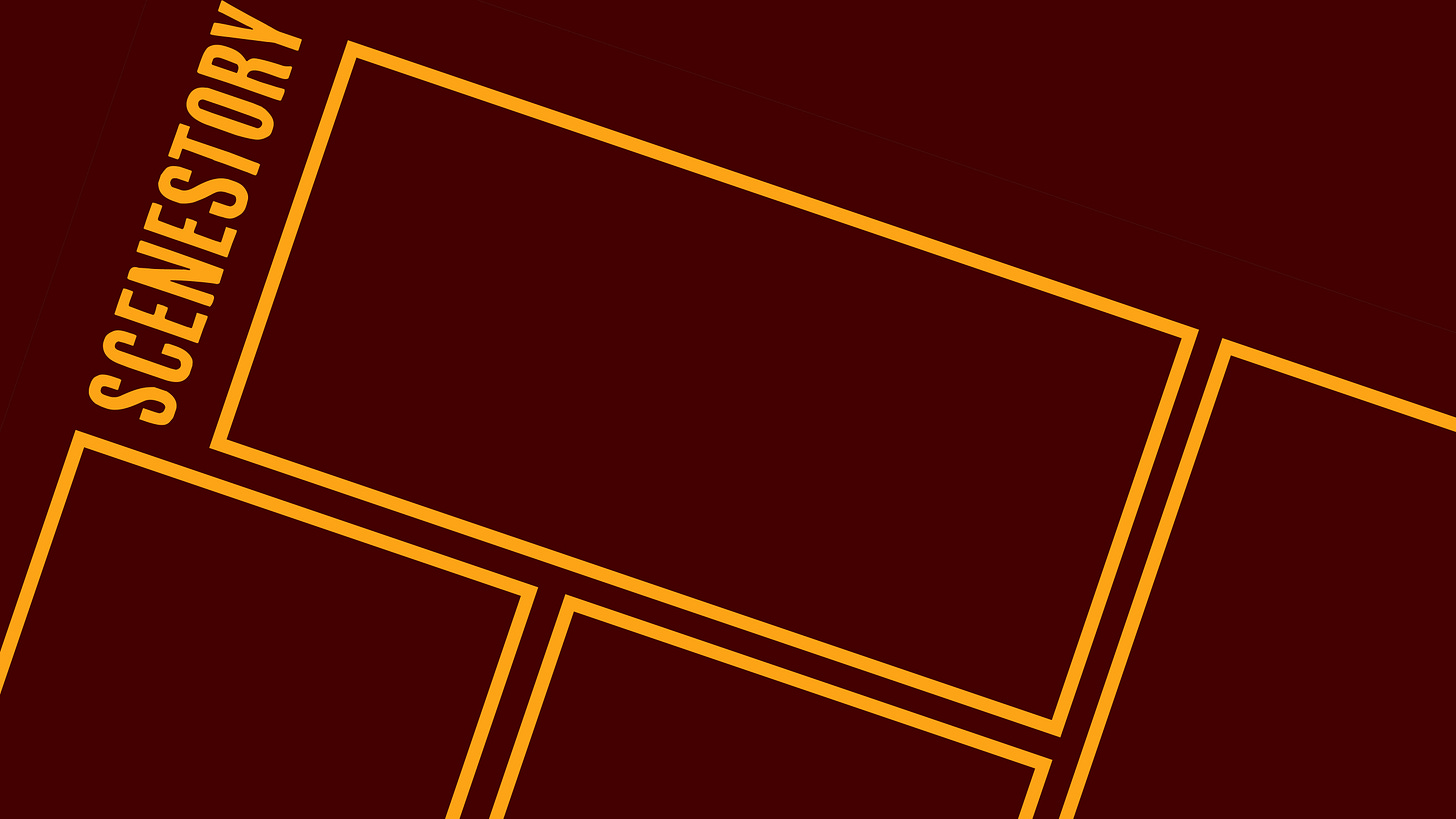 Over the next however-long-it-takes, I'm going to put together a history of everything that was ever called "emo." Is this ultimately a rationalization of the 100+ dollars I convinced my parents to spend on Fall Out Boy tickets and merch when I was in high school? Yes! But it's also so much more. It's a loving and occasionally acrimonious unpacking of the baggage that one 40-year musical lineage dumped all over 21st century pop culture, creating a bigger mess than most people realize.
For some people, emo means a kinder, gentler form of punk. For others, it's skinny jeans and guyliner. It might be more like hardcore punk, or it might be more like indie rock, depending on who you talk to. A lot of people today just use it as a short-hand for "emotional." It's a marketing tool and an insult and a tongue-in-cheek self-identifier.
It's a label so broad and meaningless that I only know of one band to actually claim it, but most, if not all, of the bands who got tossed the emo label draw on a similar pool of musical influences and lyrically touch on a lot of similar topics — beyond just "breakup songs."
I'm Homer, and you are a child stuck in a carpool with me.
Despite the general slipperiness of the concept, we can be pretty confident that emo — as a genre, as a label, as a lifestyle, whatever — is an outgrowth of the hardcore punk movement of the 1980s. For ease of understanding, Vulture divides emo into four "waves." The first, a direct outgrowth of hardcore, is the D.C. era. Then came the second wave, Midwest emo, and the third wave is what record exec and emo archivist Tom Mullen calls the "hair metal" period. This is the era where it all blows up, in every definition of the phrase. Circa the late 2000s to today we have the fourth wave, emo revival.
But let's back it up to a few years before the term "emo" was coined in the mid-'80s, to really understand what's going on.
Punk: Rip it up and start again
Punk rock was born and died in the 1970s, and then the really interesting stuff got going. We have to start here anyway, though — it's the "without whom none of this would be possible" era.
Loud, fast, and simple, punk rescued rock'n'roll from suffocating on its own excesses, giving the genre a razor-blade edge it hadn't had since its earliest days. The rebellious spirit and willingness to question traditional conventions—like the idea that you had to know how to play an instrument before you could start a band—would find their way into nearly every meaningful musical revolution that followed, from hip-hop to indie rock to techno.
In the early 1970s, nothing interesting or relevant was happening in the music industry, if you listen to Buzzcocks guitarist Steve Diggle. (The Buzzcocks formed in 1976, a year after Queen released A Night at the Opera, but okay, Steve.) Although punk technically started in New York with the Ramones and the New York Dolls, the U.K. developed a triple threat, the holy trinity of punk: the Sex Pistols, the Buzzcocks, and the Clash.
After a stint in the U.S.A. managing the Dolls, Malcolm McLaren brought his energy back to London, where he and his partner Vivienne Westwood opened a fashion boutique. McLaren recruited a group of teenage provocateurs and Pink Floyd haters for a two-year tour that would make punk music synonymous with punk style, supplied by Westwood — "a twisted, nihilistic version of the Monkees," according to Bill Wyman for Salon.
Today, many years later, punk has become fully aestheticized. Most see it as either a strict, leather-jacketed uniform or the nebulous concept of going against the grain. In the Guardian, Dorian Lynsky describes it as "a sprawling global subculture," a broad tent held together by a core belief in self-expression, self-determination, and rebellion.
Early punks saw themselves as an uncompromising answer to the hippie counterculture of the '60s, aiming to do what the flower children failed to follow through on: change the world through nonconformity. Unfortunately, it didn't exactly turn out that way. The earth kept turning, Reagan and Thatcher got elected, and you can now buy a Sex Pistols shirt for $25 at Hot Topic.
It was genuinely believed that countercultural rebellion would undermine and destroy 'the system.' In the end though, it turned out that 'the system' doesn't actually require mass conformity. So all that 'rebellion' just became a new source of competitive consumption.
The first, London-based wave of punk may have been "little more than music business hype," but a hundred towns in the U.S. and U.K. took the baton and ran with it.
Northern England pushed back against the stripped-down, animal philosophy of punk, trying to critique and transform the music industry from the inside, rather than destroying it. After leaving the Sex Pistols, John Lyndon (AKA Johnny Rotten) formed Public Image Ltd, a band that satirized his past persona and was musically inspired by reggae and art rock. He even publicly took a positive stance toward disco, the long-time enemy genre of punk.
On the coasts of the United States, though, there was a sense of resentment and alienation bubbling up among suburban teens. Southern California and the Washington D.C. area birthed some of the earliest bands that would be labeled "hardcore punk" — the "faster, leaner, angrier splinter of punk." They clawed their way to relevance, carried by a network of independent record companies, college radio stations, and underground fanzines. If you've seen Stranger Things, think of the scene in the first season where Jonathan introduces Will to The Clash's "Should I Stay or Should I Go." That's how punk infiltrated even the smallest towns in Indiana in the mid-'80s: word of mouth.
Although these green shoots, English post-punk and American hardcore, were planted in the musical legacy of punk, they were also both nourished by the genre's DIY ethos. These bands realized they could take their recordings straight to the record-pressing factory, bypassing a major-label contract. For many bands, this was the only way to get their music heard.
That do-it-yourself moxie is where the similarities end. Even within the insular D.C. hardcore scene, it would be easier to herd cats than maintain cohesion among a group that valued independence and sticking it to the man as much as '80s punks. The hardcore scene became "increasingly, moronically violent," as Minor Threat frontman Ian MacKaye described it, and some people wanted out of the hyper-aggressive, macho culture. A new crop of bands started dealing in a version of hardcore that was more melodic, with lyrics that were less blunt, more vulnerable and emotive. That's where it all started.
Next time (not next week, because researching this took way too long to do every week): 

A riot at the ballet. Summer comes to the capital.
Offline sources
Our Band Could Be Your Life: Scenes from the American Indie Underground, 1981-1991 by Michael Azerrad
Nothing Feels Good: Punk Rock, Teenagers, and Emo by Andy Greenwald
Rip It Up and Start Again: Postpunk 1978-1984 by Simon Reynolds
---
Header collage image from Wikimedia Commons.